Pause Floor Acoustic Panel
Pause is a collection of floor and wall upholstered panels created to help control background noise and improve the environment.
Pause combines design, modularity and simplicity to provide magnificent decorations. Dare to play and create your very own eye-catching design with its three geometrical shapes.
Pause Floor Acoustic Panel
Plywood board covered with polyester fibre.
Upholstered in fabric and cork.
Lacquered iron pole and circular base structure.
Metal anchoring system included.
Foam Basotect G+ flame retardant.
Width: 160 / Depth: 60 / Height: 163
The measurements are given in centimeters and they are approximate.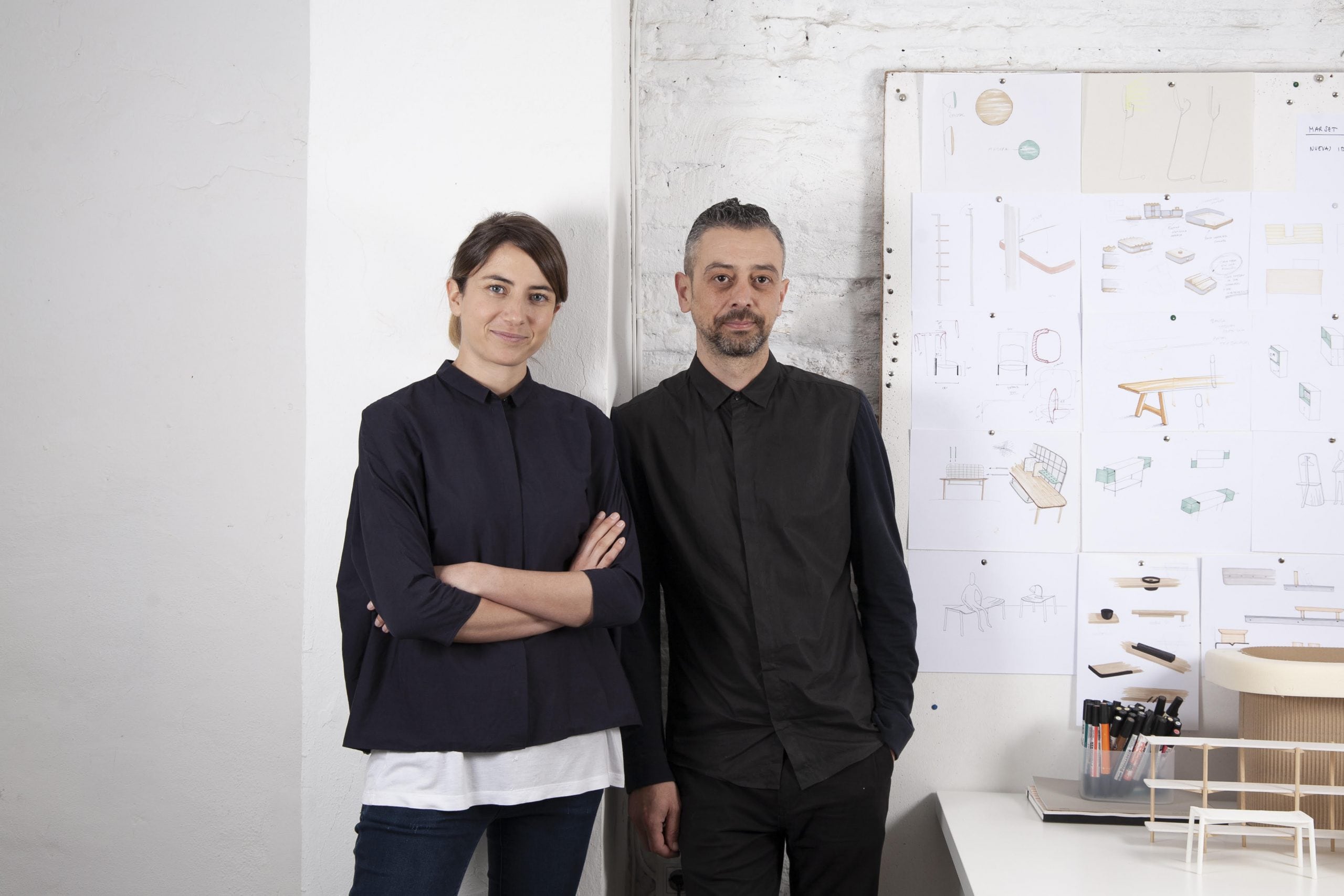 The studio is a collaboration between Claudia Perez and Pedro Ochando that combines two different profiles to take charge of creative projects that encompass all areas of design.