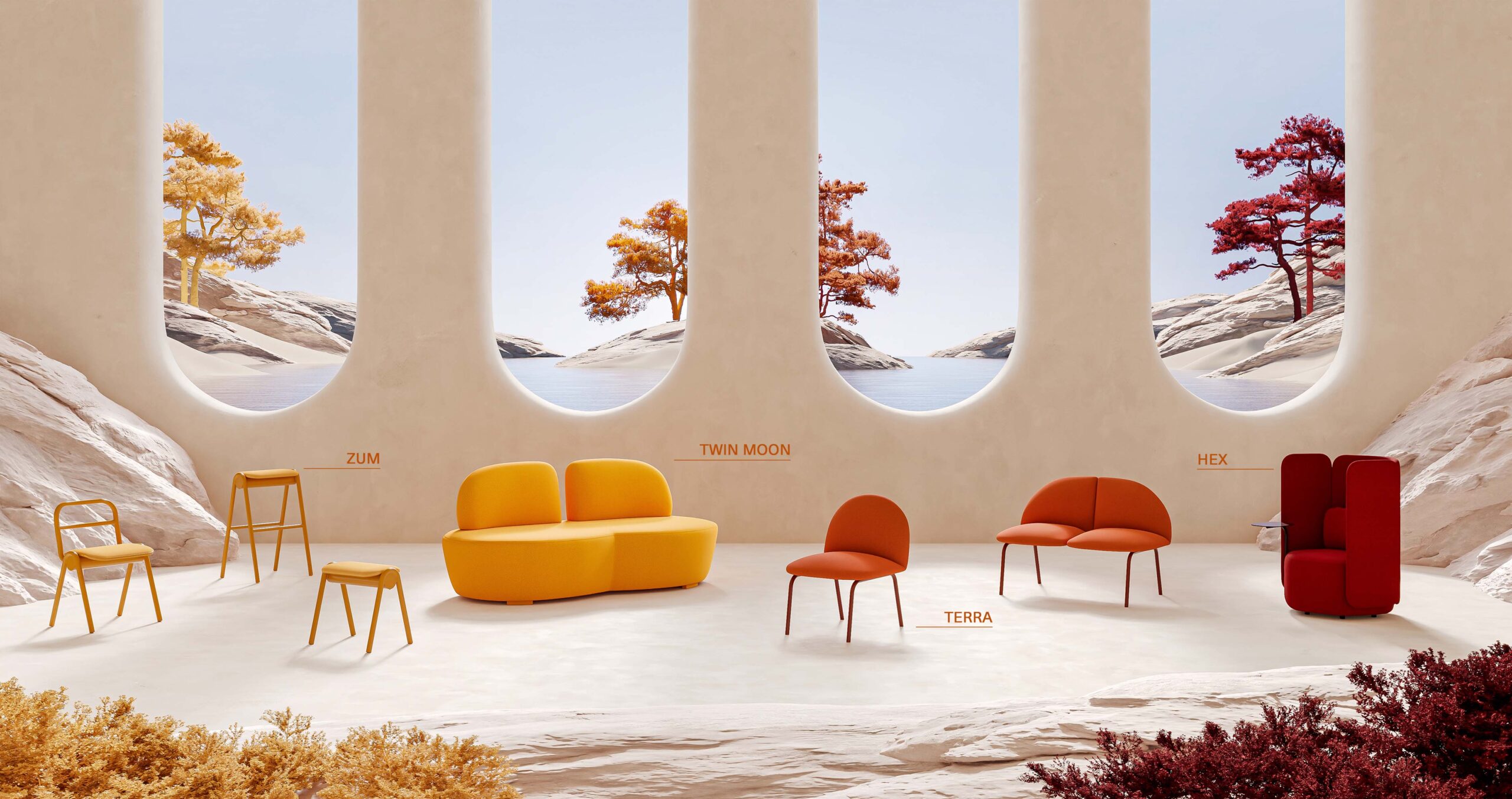 At this upcoming Habitat Valencia edition, we are exhibiting a fascinating collection of new furniture pieces to complete our catalogue.
Our collection is the result of carrying out a process of research and development in collaboration with the designers we work with.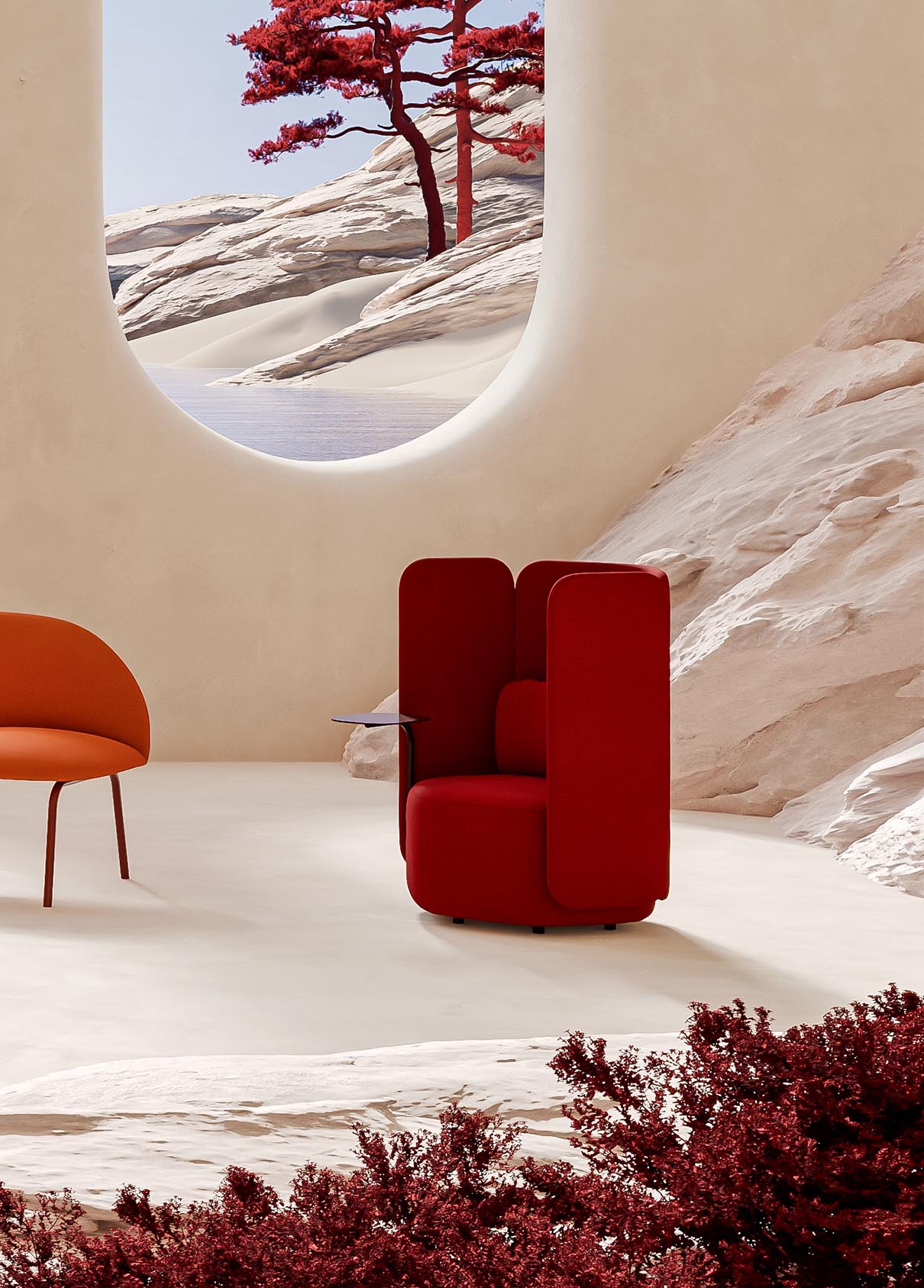 The first collection called HEX has been designed by the Dutch designer, Jaro Kose. HEX is a collection developed from a hexagonal shape suggesting that way its name. This geometric figure remodels such a basic element into a system with an endless range of possibilities.
HEX is shown with side panels in two different heights. The higher one provides the item with certain privacy, offering the essential feature for workspaces or for spaces where privacy is required. This collection is made of a stool, an armless armchair and an armchair with low or high panels.
On the other hand, we can find Twin Moon, designed and developed by our founder and master, Pepe Albargues. Pepe Albargues is a passionate about astronomy and recently about the twin moon astronomical curiosity. This collection was brought to life when Pepe was reading about this phenomenon, just for pleasure and without knowing that this phenomenon would make his source of inspiration. Twin Moon offers an armchair and a sofa taking the curved shape of the moon. The sofa has two detached backs and its seat evokes the optical illusion of overlapping the two moons.

Terra, a new collection displayed close to Twin Moon, has been designed by Sebastian Alberdi, an enjoyable collaboration with plenty of emotional memories. Its metal legs, plain and light, illustrate its main features and the curved shape on the backrest and on the seat is a clear inspiration of a stunning mountain scenery. Terra is a very versatile collection suitable for both contract and residential use.

Finally, here is Zum collection, designed by the Spanish designer, Carlos Jimenez. Zum is a full collection of chairs and stools with or without a backrest. Its design is based on a cylindrical structure as the heart and main point of the item where its legs are joined in, the backrest is fixed to and where its seat, made of a curved plate, is leaning on to find the right ergonomics.