ALEXIS CHRISTODOULOU INTRODUCING MILOS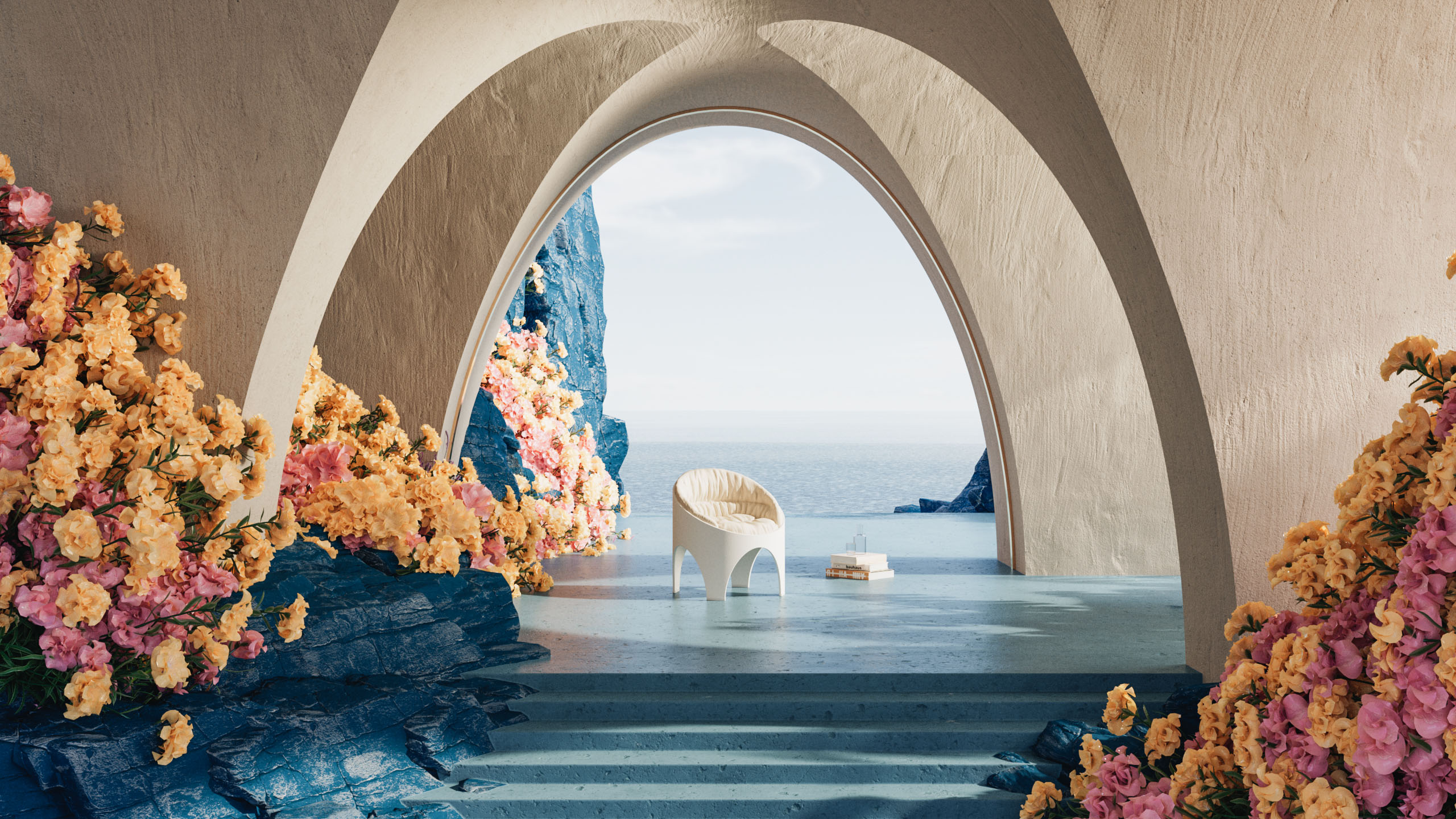 Inspired by the Cycladic architecture specific to the Greek islands and well-known for its simple and elegant shapes, Alexis created "MILOS".
Alexis makes almost immediately a connection between the warmth and fluidity of the Greek island architecture and the futuristic aesthetic by using metal sheets to shape his product. The arches and the dome of the structure lead us directly to the island in the Aegean sea from which the item  takes its name.
After several years of research and studies as a digital artist, creating amazing landscapes influenced by the Greek architecture, Alexis accepts Missana LAB challenge of going beyond the limits of the digital language to design his first handicraft product.
Alexis' work plays with our memories involving us in an eternal summer offering us an atmosphere of peace and quietness.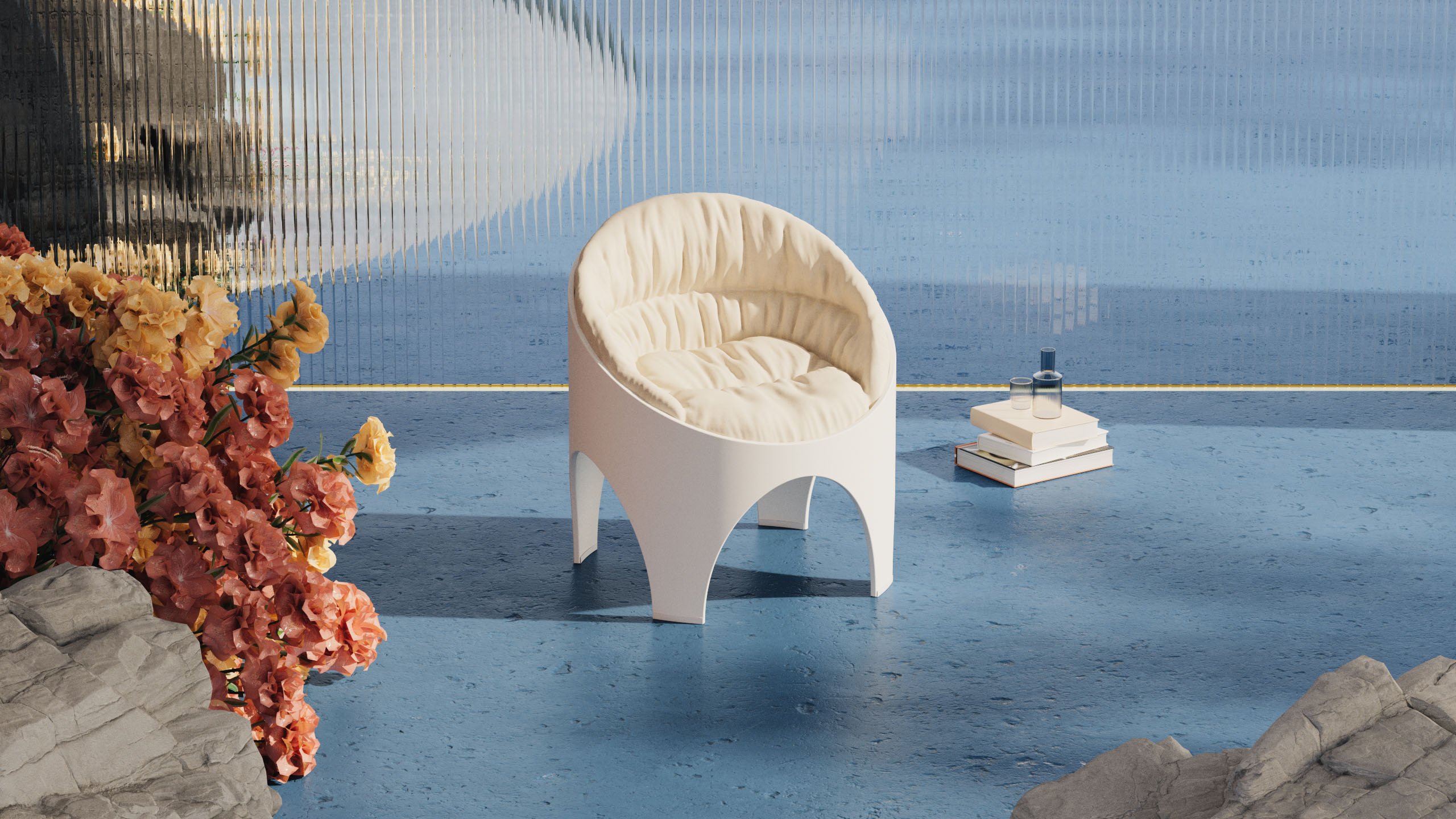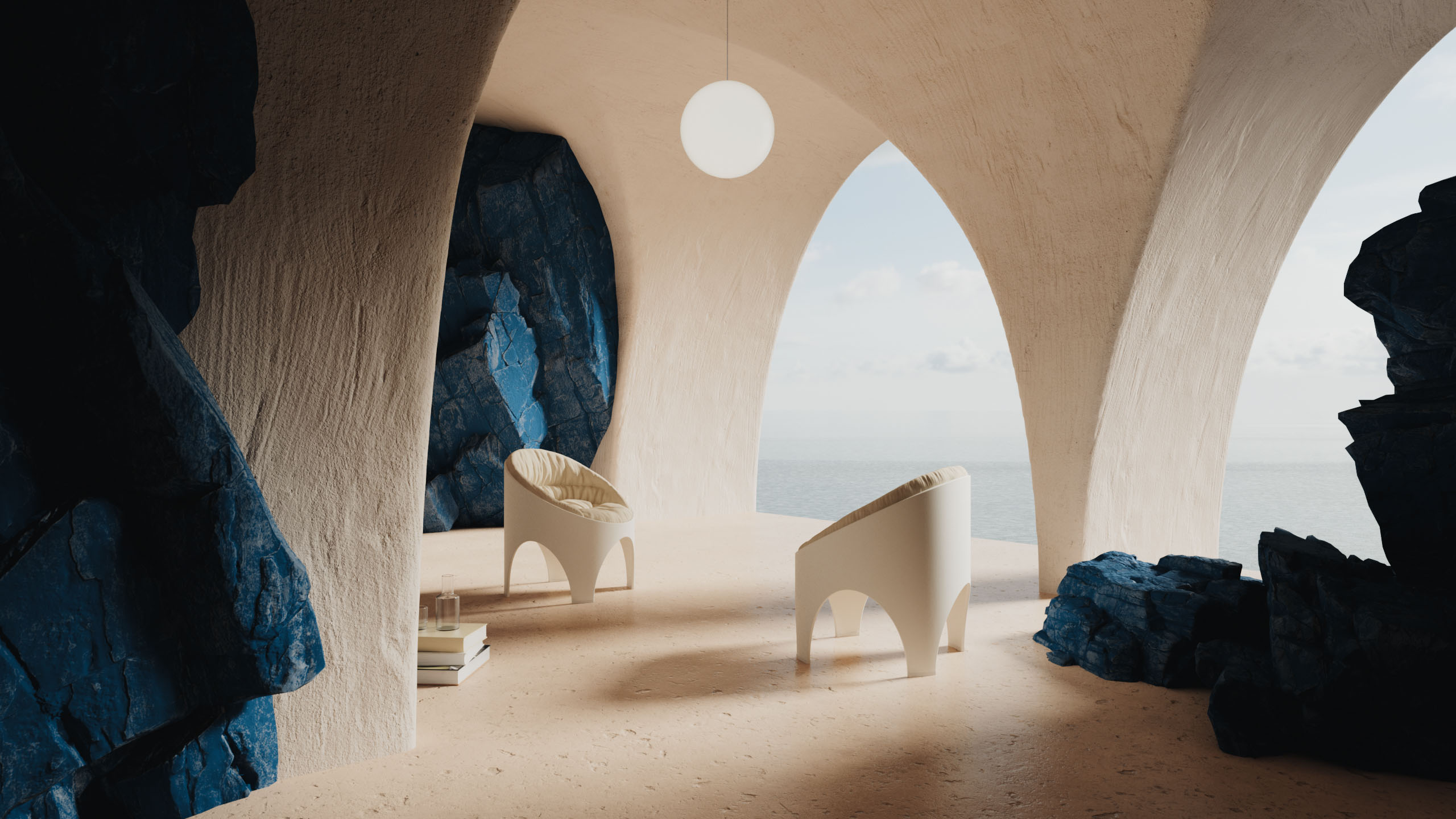 Iron structure and MDF board.
Seat foam CMHR (high resilence and flame retardant) for all our cushion filling system.
Backrest 50% goose feather and 50% polyester fibre.
Iron structure painted.
PVC leg protectors with metal core in ral 9016 white or black.
Width: 65 / Depth: 65 / Height: 70 / Seat height: 43
The measurements are given in centimeters and they are approximate.
DESIGNED BY ALEXIS CHRISTODOULOU
Alexis Christodoulou (@teaaalexis), a genre defining 3D artist and designer, has spent the last 10 years building a collection of works focusing on imaginary architecture.
In 2019, he formed Alexis Christodoulou Studio in Cape Town, South Africa, to facilitate the various design projects that have come from commercial and personal concepts. The multidisciplinary studio has quickly grown, focusing on 3D illustrations and animation and exploring the world of furniture and object design.
General enquires:
missana@missana.es