The mixture between wood and metal for front and back legs gives Okapi the most striking contrast ever. This amazing contrast provides Okapi with a very outstanding personality and amusement offering a choice of multiple options of colours. 
Iron structure with plywood and tablex.
Foam CMHR (high resilience and flame retardant) for all our cushion filling systems.
Lacquered beech wood front legs and iron paint coated back legs.
Width: 76 / Depth: 74 / Height: 102 / Seat height: 40
The measurements are given in centimeters and they are approximate.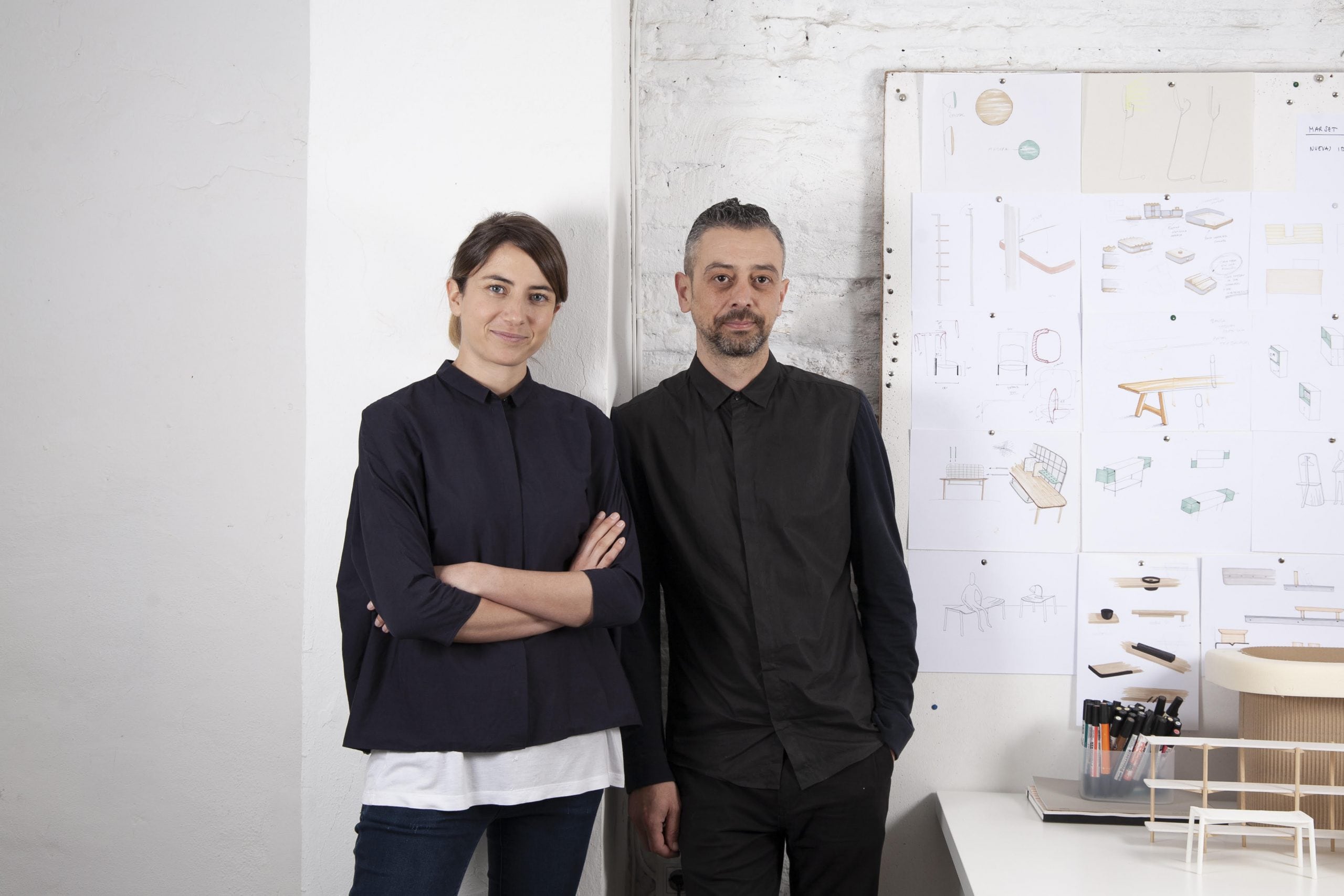 The studio is a collaboration between Claudia Perez and Pedro Ochando that combines two different profiles to take charge of creative projects that encompass all areas of design.