Ara is more than an ordinary armchair. It is a multifunctional seating that allows everyone to discover an innovative product and a new way of use. This creative armchair/sofa offers its users the privacy these new times of communication are often demanding.
Iron backrest structure and pine wood seat structure.
Foam CMHR (high resilience and flame retardant) for all our cushion filling systems.
Cushion 50% goose feathers and 50% combed wadding.
Painted iron legs.
With: 74 / Depth: 74 / Height: 125 / Seat height:43
The measurements are given in centimeters and they are approximate.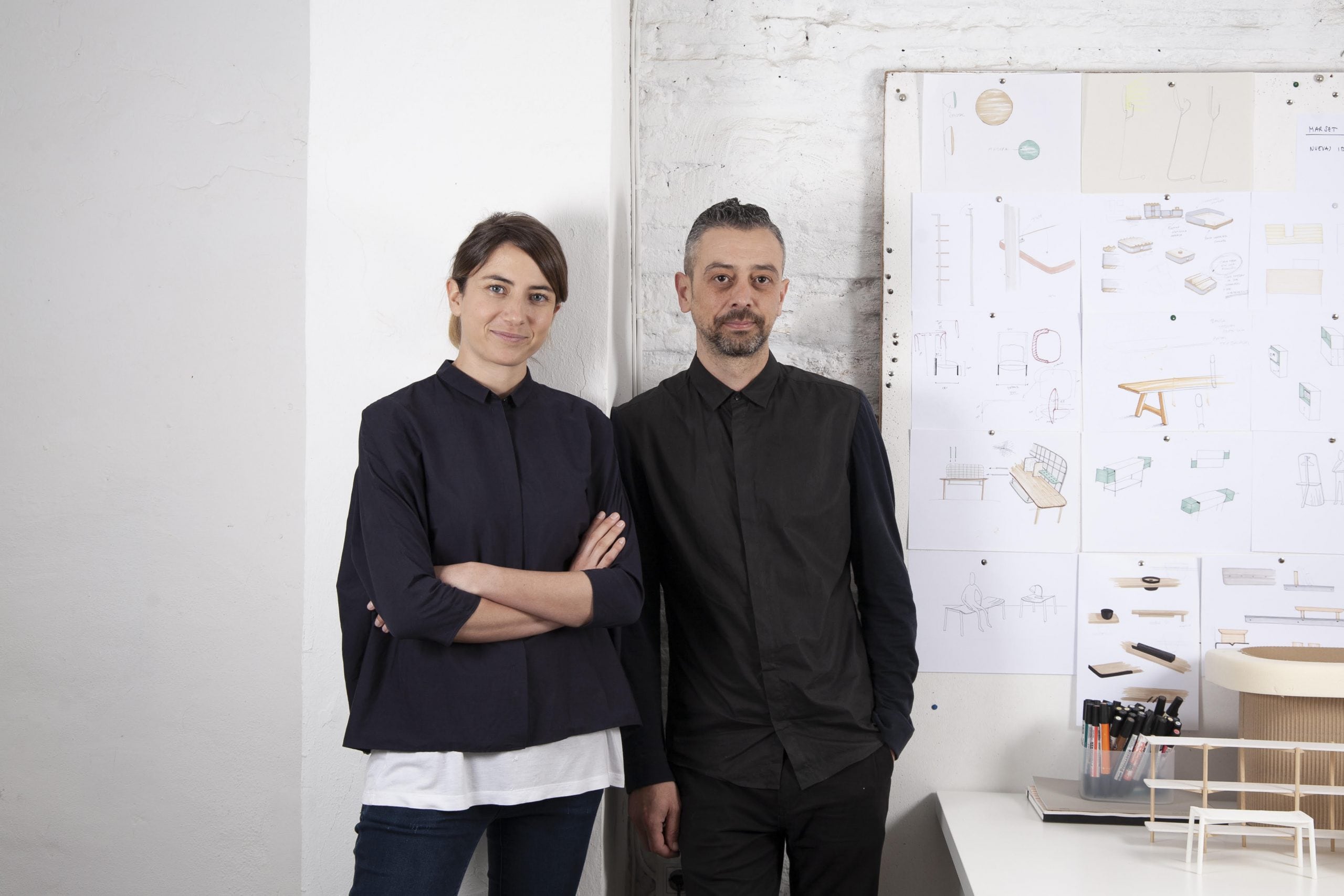 The studio is a collaboration between Claudia Perez and Pedro Ochando that combines two different profiles to take charge of creative projects that encompass all areas of design.